Project Management for Data Warehousing
Business Intelligence and Data Warehousing Require Project Management Know How
How should a data warehousing / business intelligence project be managed? Planning and organizing the data warehouse project includes:
Defining Scope and Objectives
Avoiding Major Data Warehouse Mistakes
Choosing Enterprise Data Warehouse vs. Data Mart
Getting the Right Sponsor
Forming the Team
Producing the Project Roadmap and Plans
Determining the Budget
Training the Team
Defining Scope and Objectives
Defining the correct scope and setting realistic objectives are key to data warehouse project success. Scope defines project boundaries including:

Business requirements addressed
Users
Subject Areas

Objectives define project success criteria including quantified planned benefits.

Defining an overly large project scope and letting scope grow in an uncontrolled fashion (scope creep) are sure fire ways to hurt the chance of project success.
Remember you can't please everyone:
"I cannot give you a formula
for success, but I can give you a formula
for failure: try to please everybody."

- Herbert Swope


We recommending the SMART objectives approach when setting goals and objectives.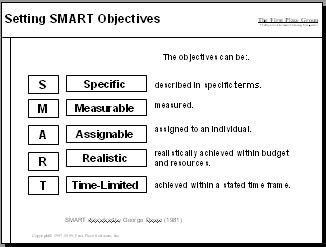 Avoiding Major Data Warehouse Mistakes
Be alert against making these common data warehousing missteps:
Focus on technology instead of people and process
Lack of sponsorship and management support
Overly ambitious or undefined scope
Undefined requirements
Unrealistic expectations
Failure to architect a long term solution
Failure to obtain high quality data
Failure to consider future requirements
Trying to turn the prototype into the final solution
Designed around one tool/vendor
Failure to scale up
Failure to store at the right level of detail / grain
The Methodology article provides a step by step approach that should help you to avoid these problems. For further understanding of best and worst practices see the article titled Sustaining Data Warehousing and Business Intelligence.
Enterprise Data Warehouse vs Data Mart
The choice of Enterprise Data Warehouse vs Data Mart is key to the success of data warehousing projects.
The Enterprise Data Warehouse is:
Enterprise Wide
All purpose
Takes 2 to 5 Years to Build
Requires Executive Sponsor
Costs $2 to $5 Million
While the Data Mart is:
Business Unit or Business Process Focused
Focused Purpose
Takes 2 to 9 Months to Build
Requires Management Sponsor
Costs $200,000 to $2 Million
The project may require both an Enterprise Data Warehouse and one or more Data Marts. The Technical Architecture explains more about this choice.
Forming the Data Warehousing Team
The right team is key to any successful project and data warehousing projects are no different. The following roles are needed for an effective data warehousing project team:
Sponsor and Data Warehousing Champions
Project Leader / Manager
Business Subject Matter Experts (SMEs)
Coaches
Business Analyst
Enterprise Architect
Data Warehouse Trainer
Data Modeler
Database Administrator
Technical Architect
Extract/Transform/Load Designer/Developers
Getting The Right Sponsor
The executive sponsor is a senior management person who takes overall responsibility for a project. A good project sponsor typically is a:
Person with large stake in the project outcome
Person with authority over resources appropriate to project (Data Warehouse requires more authority and resources than Data Mart)
The project sponsor fills a number of roles including:
Developer of the business case
Harvester of benefits
Overseer of the project
Link to upper management
Project champion - promoting the project across the organization
For more information see Terence J. Cooke-Davies' excellent article, The Executive Sponsor – The Hinge upon which Organisational Project Management Maturity Turns? that describes the role of the project sponsor.